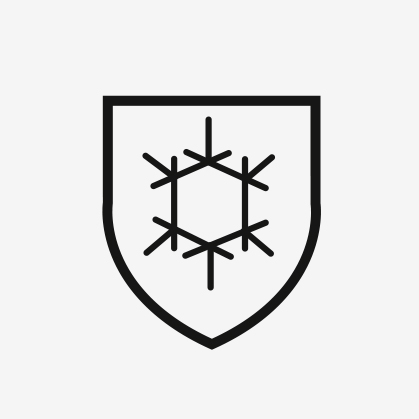 EN 511
Protective gloves against cold.
The standard specifies the requirements and test methods for gloves that protect against cold transmitted by convection or conduction down to -50ºC.
Definition and requirements: Protection against cold is represented by a pictogram followed by a series of 3 performance levels, related to specific protection properties.
INDICI DI PRESTAZIONE
a
b
c
 
Freddo convettivo
Freddo da contatto
Impermeabilità
 
Isolazione termica
Resistenza termica
all'acqua
 
Itr in m2 C/w
R in m2 C/w
0
Itr <0,10
R<0,025
nullo
1
0,10<Itr<0,15
0,025<R<0,050
promosso
2
0,15<Itr<0,22
0,050<R<0,100
-
3
0,22<Itr<0,30
0,100<R<0,150
-
4
0,30<Itr
0,150<R
-